It's day 3 of our Infinite Warfare MP Beta and we want to give a huge shout out and thanks to the amazing Call of Duty community. 
We saw massive numbers of people piling into the beta on day 2 and a lot of excitement when we added a new map, Precinct, and another mode, Kill Confirmed. We have some more surprises for you today, including Gun Game being added to the mix as well.
I know what you're thinking. That's awesome, but the clock is already ticking and we only have 24 hours left to play. Well, don't worry, we've got you covered. We're extending the first weekend of the beta by 24 hours to give you more time to play and give us more time to stress test the system. With our Beta, we not only want to give you a sneak peek of what you'll see in the final game, but we also want to put our servers and systems to the test so we're ready for day 1. We've already collected a ton of data and gathered lots of insights to help us make your full multiplayer experience the best it can be ‪on November 4. We're getting great feedback from you guys and we want to keep it coming.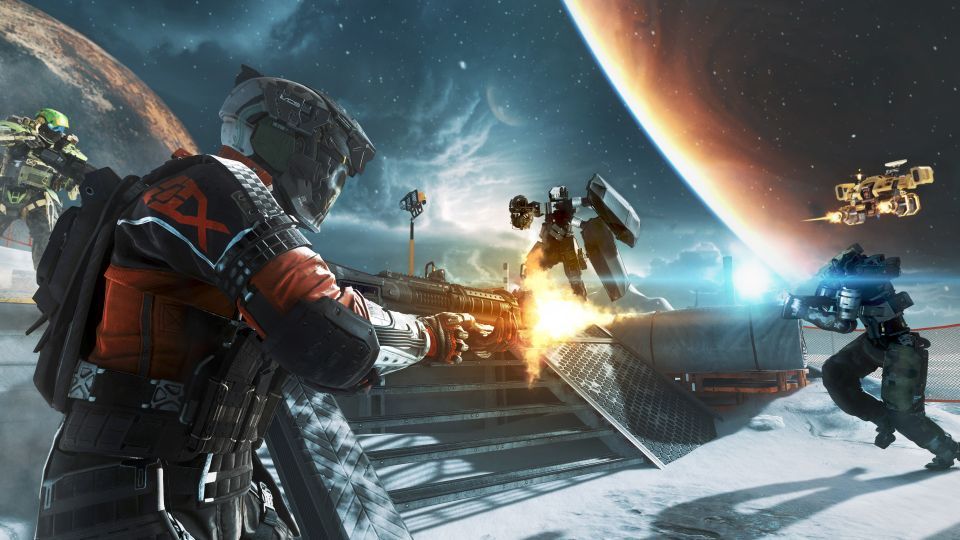 We've introduced a new matchmaking system into Infinite Warfare designed to provide the highest quality matches possible, and the Beta is our chance to stress test.  We've been looking forward to the Beta because changes such as these require player data at scale in order to truly optimize the new system. 
So thanks again for your support of the Beta.  If you have found yourself waiting a little longer than you are used to, we ask you to remain patient. We got you, just know that it's all helping us optimize everything as we march toward launch.  Just over the last two days, we've made numerous real-time modifications in-game that were only possible with your help.
And please keep up the dialogue because it all goes toward helping us refine the online experience. Hit us up at on our beta feedback reporting forum. Infinite Warfare is a game we're super proud of, and we're looking forward to everyone playing as much as they can.
-Infinity Ward