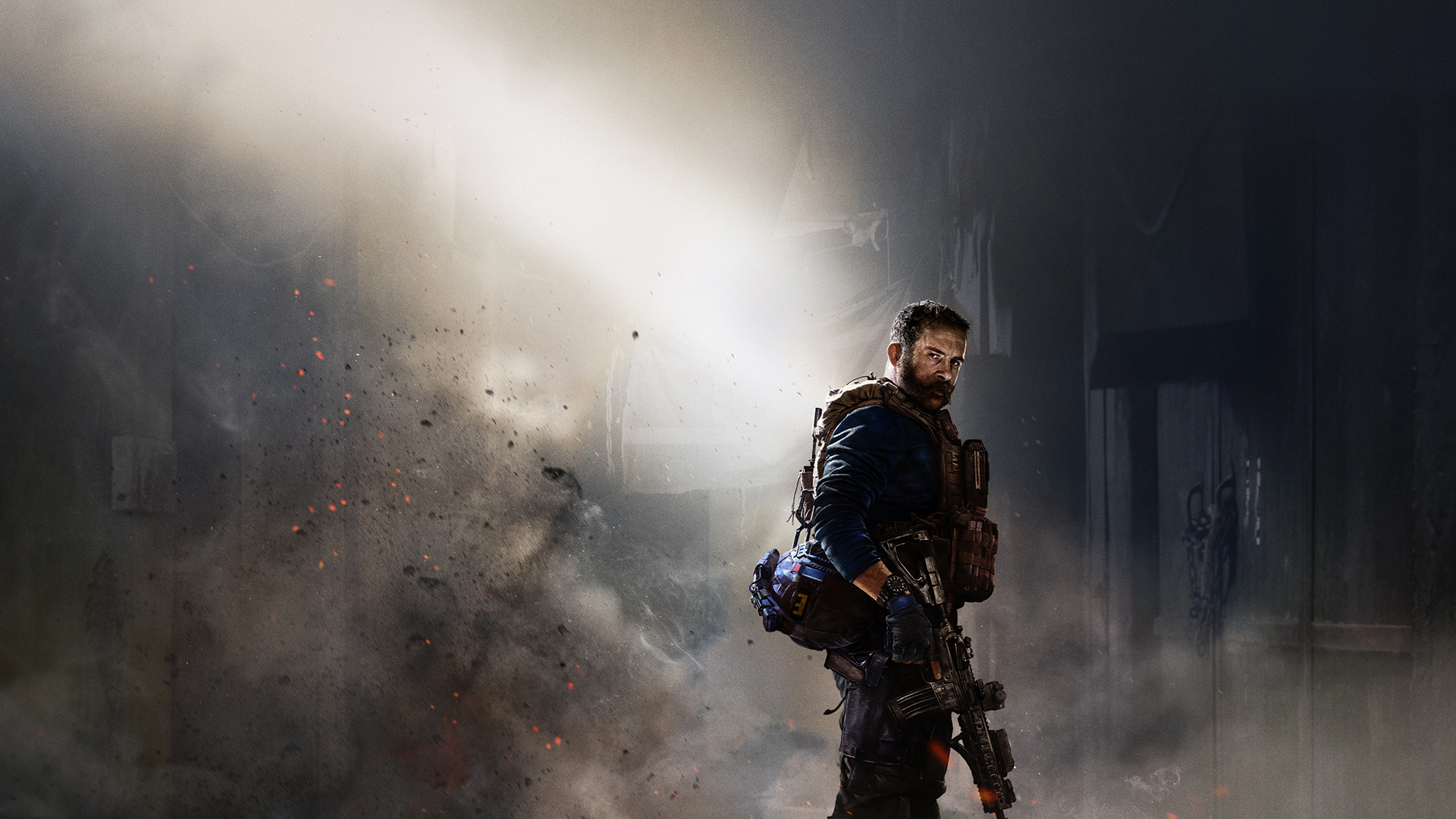 December 11, 2019
Update
General Fixes

Fix for the R9-0 Smoothebore not appearing correctly in-game
Fix for the "Smooth Dominator" not appearing correctly in-game
Fix for the "Heat Cycle" weapon not appearing correctly in-game
Fix for a bug where equipping the "Old Wounds" LMG could cause an error, kicking players out of the menu
Operator challenge descriptions have been updated to indicate that a specific Operator must be equipped in order to complete the challenge
If you reached a new rank while in the middle of a match and perform the criteria to complete a challenge you just unlocked, progress would not show in the UI until you entered a new match. We've done some backend work to help improve this.
Fix for Objective 2 of Mara's Operator Mission showing a placeholder name 'Desert Work' for the reward
Fix for Wyatt's Calling Card appearing with the incorrect rarity
Fix for the Cluster Strike's missiles getting stuck on surfaces without detonating and playing looping audio the remainder of the match
Fix for exploits in Special Operations: Survival
December 10, 2019
Update
WHAT'S NEW:

Gunfight: OSP (replaces Gunfight)
Infected (replaces Reinforce)
New Ground War map, Aniyah Palace

Hardcore Additions:

FFA

NVG Moshpit (TDM, Kill Confirmed, Headquarters, Domination)

Shoot House 24/7 (TDM, Kill Confirmed, Headquarters, Domination)

December 6, 2019
Update
WHAT'S NEW:

Shoot House 24/7 is back! (replaces Crash 24/7)
Removed night maps from Hardcore modes
Added Docks back into Gunfight map rotation
Added Grazna Raid and Arklov Peak to Hardcore TDM
Added Arklov Peak to Hardcore Headquarters

GENERAL FIXES:

When attempting to view weapon details of a weapon in the Missions tab, players will be kicked back to the main menu. This has been fixed.
Fix for the cargo ship clipping through the playable area on Docks
In some cases, players were not able to see or shoot down an opposing team's Counter UAV. This has been fixed
Fix for the VTOL audio persisting after being shot down
Fix for a crash that could occur while prone and firing the AK-47 with a launcher and the Fully Loaded perk equipped
Fix for the "Jack Frosty" and "Old Wounds" world model appearing differently than the Armory/Gunsmith models
Special Operations: "Just Reward" – Fix for the HVT truck crashing into portions of the map
Special Operations: Survival – Fix for the respawn flare not working as intended
November 25, 2019
Update

WHAT'S NEW

Allowing up to 4-player parties in Gun Game
Moving FFA to the Filter menu
Fixing join in progress for FFA to prevent finding late-progress matches
Turning off spawn cameras for Headquarters and Hardpoint

GENERAL FIXES:

Removed infils for both teams when loading into Piccadilly, Search and Destroy
Fix for a bug where the thermal optic on the PP19 Bizon would appear white while ADS
Fix for the E.O.D. perk not allowing players to hack claymores in FFA
Fix for various boosting and out of bounds exploits
Fix for laser sights becoming misaligned on the P90 and MP5
Special Operations: Minor adjustment to difficulty
November 19, 2019

Update

General

Special Operations: Fix for an issue where a player would see no objective after retrying a mission after spectating (Operation Paladin)
CDL: Fix for rulesets in Search and Destroy where Field Upgrades were disabled
Ground War: 

Fixed a bug that could cause the filter on the respawn selection screen to stay on screen when spawning back in
Fix for an issue where the Select Loadout screen would keep reappearing after already selecting a loadout and attempting to spawn back in

Fix for an exploit where players could duplicate their killstreaks ("Fix for various exploits")
Fix for the "Blue V" Optic challenge not displaying the proper text description
Fix misspelling of "trophy" 

Missions/Challenges: 

The follow challenges have been fixed: 
"Infiltrator" 
"Warrior's Code" 
"Aggression"
"Dominator" 
"Munitions" 
Officer progression "Launch Destroys" 
Officer progression "Heartbreaker" 
Officer progression ""Precision Airstrike" 
Officer progression: "Karma" 
Officer progression "Close and Personal"

Weapons:

AUG

Increasing close range damage
Increasing mid damage range and reduced chest multiplier

725

Small reduction to base weapon damage range
Significantly reduced the damage range added by attachments
Small hips pread increase
Reduced effective damage at the hip

Model 680: Slight reduction of damage range with all range extending attachments
November 15th, 2019
PC Title Update

Fixes to prevent stuttering/hitching during cutscenes; if you still experience this, please let us know
Overall stability improvements, including a fix for Dev Error 6178
November 2, 2019
Title Update

More fixes to prevent crashes and improve stability across all platforms
Battlechatter has been removed from tactical, one-life modes
APCs and Tanks in Ground War no longer award points towards a nuke
Fix for charms affecting weapon performance when firing from the hip
Claymores: Stun grenades can now force claymores into a disabled state for 3 seconds
Footsteps: Adjustments to tame the 3rd person footsteps. They will now filter out based on occlusion more.
Fix to an issue where Tac Inserts could cause players to spawn out of bounds
Fix for the gold camo not unlocking on the .357

Playlist Update

NVG Realism (TDM only)
Ground War
Gunfight
Kill Confirmed
FFA    
October 28, 2019
Title Update

Fix for a Special Ops Achievement that was not unlocking after completing all missions
3rd person footsteps are now silent while the Dead Silence Field Upgrade is active
Hardpoint: Adjustments to the hill rotations and locations on Arklov Peak, Azhir Cave, Hackney Yard, Rammaza, and St. Petrograd
October 27, 2019
Playlist Update

Cyber Attack is now in the Quick Play Filter
10v10 TDM and 10v010 Dom now have their own option in the Quick Play Filter
October 26, 2019
Playlist Update

Adding 64 player count Ground War on Quarry

A fix for being unable to revive in HC Cyber Attack

Defcon timer is now 45 seconds

October 25, 2019
Playlist Update

Adding FFA
Turning on Ground War
Removing 10v10 Domination from Aniyah

Title Update

Backend fixes to help prevent against crashing across all platforms – if you experience a crash, please let us know
Fix for a bug where players could earn more points when shooting specific vehicles while having Pointman equipped
Improved ADS while using weapons without scopes on Xbox
In some instances, some players were not able to complete the Highway mission due to an exfil bug
Fix for the "Best of the Best" challenge not tracking progress
Fix for the "Elite Sniper" challenge not displaying the correct description
Fix for various camos not unlocking during progression
Fix for the unlock criteria for the "Double Cross" reticle not progressing past 4
Fix for the description and requirements needed to unlock some optic scopes in Gunsmith
Fix for an exploit in Gunsmith when using mouse and keyboard

PC Specific

Dev Error 6065: We're currently working on a fix for this and appreciate your patience. Lowering your graphics settings can help in the meantime.
Dev Error 6165: Players encountering this issue should try a 'Scan and Repair' through the Battle.net application. If this isn't successful, a full reinstall might fix the issue.
Unable to access graphics options: We're actively working on a fix for this, but removing the player folder in Documents -> Call of Duty: Modern Warfare might help resolve until a fix is deployed. If this doesn't work for you, please let us know.
RTX not working: To be able to enable RTX, you'll need to have an RTX compatible card and Win10 1809 and above. Please make sure you update Windows and your video card drivers.